A Private Lender Specializing in Margin Stock Loans
Opportunity in Direct Lending

Regulated by MAS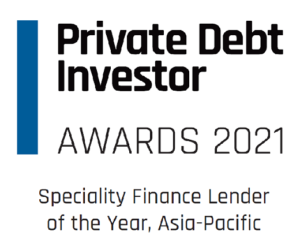 Charismatic Capital Ltd as an Investment Consultant to Charismatic Debt Equity Fund, which provides investors with investment opportunities based on ethical and socially responsible secured asset backed lending to shareholders of listed companies against their listed shares. It is a regulated Fund in Singapore which has infused technology to enable itself as a "Smart Lender".
Since its existence, our mission is to become business partners of major shareholders of  globally listed companies by offering financial assistance for those underserved by the financial institutions.
Banks continue to face significant regulatory pressure; risk-based capital charges for non-rated loans and higher capital ratio requirement , therefore, making it increasingly challenging for banks to provide middle- market loans efficiently.
In addition to facing a stricter regulatory environment, banks are confronting earnings challenges and have had to sell legacy loan positions and eliminate their proprietary trading activities. The end result is a limited ability for banks to commit capital. The ongoing virus pandemic has also depleted part of their balance sheets as many companies folded and others are still financially struggling . Therefore, direct lending has since emerged as a structural replacement for banks for the underserved borrowers.
Private debt has grown significantly as an asset class with institutional endorsement from investors seeking a fixed income alternative to enhance their portfolio yields. While rising inflation impacts global financial markets causing much volatility in the stock and bond markets, private debt asset class is benefiting from the rising interest rate as loans are now at floating rate. As such, it is the best next alternative for steady and recurring high yield income uncorrelated to the markets.
The private lending market is large and highly fragmented. Direct lending is here to stay and provides a steady fixed income rate of return when compared to publicly-traded corporate bonds.
The speed and flexibility offered by non-bank lenders provides for a viable and efficient alternative for borrowers conducting business in a competitive landscape.