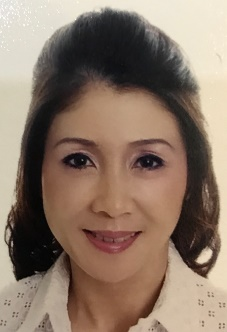 Based in Singapore, Ms Lam has been in the banking sector for the last 25 years, of which 13 were spent in Private Banking. She honed her credit and investment skills through vigorous training mostly in Citibank, European banks such as Credit Industrial et Commercial and Swiss banks like EFG and UBS. She advised her high net worth clients on investments, including equity funds, managing a total AUM of over USD 1Bn. She has since established a wide and strong global network of financial intermediaries from corporates, financial institutions, family offices and individuals who refer strong and high quality deal flows. 
Since 2009 during her private banking career, Ms Lam has been exposed to such private lending in stock loans as her banks would not lend to her clients then. Subsequent to her leaving the banking industry in 2014, she has worked with a family office to singlehandedly build a team to offer stock financing. She not only referred countless number of deals, but also was involved in the credit decisions. Driven by her expertise in stock financing and skills in originating deals, she has decided to venture out on her own as a private lender in 2017 under Charismatic Capital Ltd. Business has been brisk since. With the current virus pandemic, the demand for stock loans is insatiable.
Being a go-getter, Ms Lam intends to build this lending business in a much bigger way as its potential is too huge to be ignored. Therefore, she started to set up her own Private Debt Fund , Charismatic Debt Equity Fund , first in Ireland in March 19 and then second in Singapore in March 21 . Charismatic Capital is the Investment Consultant to both regulated Funds. . Being a regulated Lender gives comfort to both borrowers and investors . This differentiate itself strongly from the competitors which are mostly unregulated and unlicensed private lenders. Since then , it has attracted investment funds from high net worth family offices , individuals and institutional investors.
She is active in the family office networks to an extent that she is often invited as a guest speaker to present her views on stock financing, the most recent being interviewed by CNBC in Dec 20. 
Ms Lam holds a Bachelor degree in Business Administration from the National University of Singapore, majoring in Finance.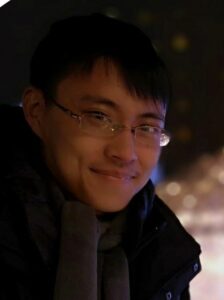 Chief Equity Analyst
Senior Credit Officer
Kang Jie has previous experience working in a stockbroking house as a broker and a bank as an analyst.


He gives colour to the potential stocks to assess if they are qualified to be collateralized. In addition, being part of the credit committee, he is instrumental in carrying out due diligence on the listed companies, borrowers and the guarantors. He is also in charge of facilitating the loan documentation procedure including assessing information based on the KYC documents submitted by borrowers.
Leveraging on our in-house sophisticated software, he monitors daily on the outstanding stock loans' position including potential margin calls and checks on any negative news on the stocks, borrowers and guarantors. He manages and develops our intermediary network to build strong relationship with them to keep deals flowing in.


Kang Jie graduated from NUS Business School with a Bachelors in Finance..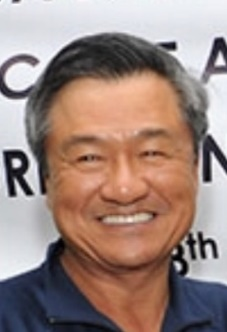 Investment Committee Member & Board Advisory
Former Veteran Senior Banker
1972 to 1975: Graduated from University of Singapore Bachelor of Business Administration Joined Citibank in June, 1975 after graduation. Spent the next 22 years in various areas of the Bank.
1979 to 1981: Posted to Citibank TAIPEI in the Corporate Banking Dept. Was in charge of Taiwanese corporate accounts in the consumer durable and non-durable goods.
1981 to 1984: Returned to Citibank Singapore as a Team Head to take charge of the petroleum and commodity indicate in Corporate Banking.
1985 to 1986: Set up and managed Citicorp International Trading Corp. a vehicle that the Bank used to participate in US exports, commodity trading and structured trade finance. 
1987 to 1989: Moved to Corporate Finance/Origination to do leverage buy-out and venture capital type investments. It was a great opportunity to pick up and practice corporate finance and investment banking skills.
1989 to 1992: Posted to Citibank JAKARTA to head up the Structured Finance Group covering real estate and large corporate names. Was also in charge of P.T. Citicorp Finance which does leasing, factoring, commercial papers, etc.
1992 to 1997: Returned to Singapore to head up part of Citibank Private Banking. Was in-charge of the Singapore, Brunei, Malaysian markets and the Indian Family Business (Asia). 
1997 to 2004: Moved to HSBC to head up Private Banking South Asia.
2004 to 2005: Moved to Credit Suisse as Managing Director Private Banking South Asia.
2006 to 2014: Moved to CIC Bank as Managing Director Private Banking South Asia.
May 2014 : retired