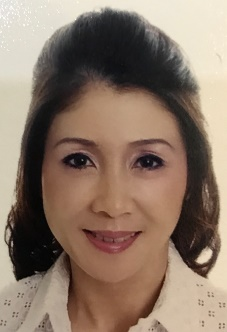 Based in Singapore, Ms Lam has been in the banking sector for the last 25 years, of which 13 were spent in Private Banking. She honed her credit and investment skills through vigorous training mostly in Citibank, European banks such as Credit Industrial et Commercial and Swiss banks like EFG and UBS. She advised her high net worth clients on investments, including equity funds, managing a total AUM of over USD 1Bn. She has since established a wide and strong global network of financial intermediaries from corporates, financial institutions, family offices and individuals who refer strong and high quality deal flows. 
Since 2009 during her private banking career, Ms Lam has been exposed to such private lending in stock loans as her banks would not lend to her clients then. Subsequent to her leaving the banking industry in 2014, she has worked with a family office to singlehandedly build a team to offer stock financing. She not only referred countless number of deals, but also was involved in the credit decisions. Driven by her expertise in stock financing and skills in originating deals, she has decided to venture out on her own as a private lender in 2017 under Charismatic Capital Ltd. Business has been brisk since. With the current virus pandemic, the demand for stock loans is insatiable.
Being a go-getter, Ms Lam intends to build this lending business in a much bigger way as its potential is too huge to be ignored. Therefore, she started to set up her own Private Debt Fund , Charismatic Debt Equity Fund , first in Ireland in March 19 and then second in Singapore in March 21 . Charismatic Capital is the Investment Consultant to both regulated Funds. . Being a regulated Lender gives comfort to both borrowers and investors . This differentiate itself strongly from the competitors which are mostly unregulated and unlicensed private lenders. Since then , it has attracted investment funds from high net worth family offices , individuals and institutional investors.
She is active in the family office networks to an extent that she is often invited as a guest speaker to present her views on stock financing, the most recent being interviewed by CNBC in Dec 20. 
Ms Lam holds a Bachelor degree in Business Administration from the National University of Singapore, majoring in Finance.
Fund Manager
Executive Director
Zheng Yang is the Portfolio Manager of the Antwern Tactical Trading Fund at Swiss-Asia Financial Services, Singapore.
August 2018 to June 2021
Managed global macro fund that aimed to combine the long-term mindedness and sensibilities of pension fund investing with the sophistication and adaptability found in leading proprietary trading firms.
Relied on a combination of discretionary macroeconomic analysis and quantitative models to successfully identify and trade trends and mispricings in the global equity, fixed income, commodity and volatility markets. 
Zheng Yang holds a degree in Financial Engineering with a Minor in Economics and a Masters in Operations Research, both from Columbia University, New York.